The most known Anime Naruto gets its streaming here in Sony YAY! soon with the Regional dubs of Tamil, Hindi, Telugu, Malayalam and Bengali, The dates and timing for the television show are to be announced soon.
Anime had good growth during this Pandemic times and it got welcomed among many Indian watchers starting their journey from Death Note & Naruto. Now it'll be easy for the common audience to consume the story through their languages.
Crunchyroll has also released the first episode of My Dress-up Darling and Ranking of kings with Hindi. Noice initiative starts. This brings nostalgic moments of myself watching Naruto on Cartoon Network.
Sony YAY! is an Indian pay television channel aimed at children, operated by Sony Pictures Networks India. The channel replaced Animax in India in April 2017. The channel was created for age groups between 6 to 14, but with them airing Naruto now, are they going to bring back Animax ?, it is also owned by Sony.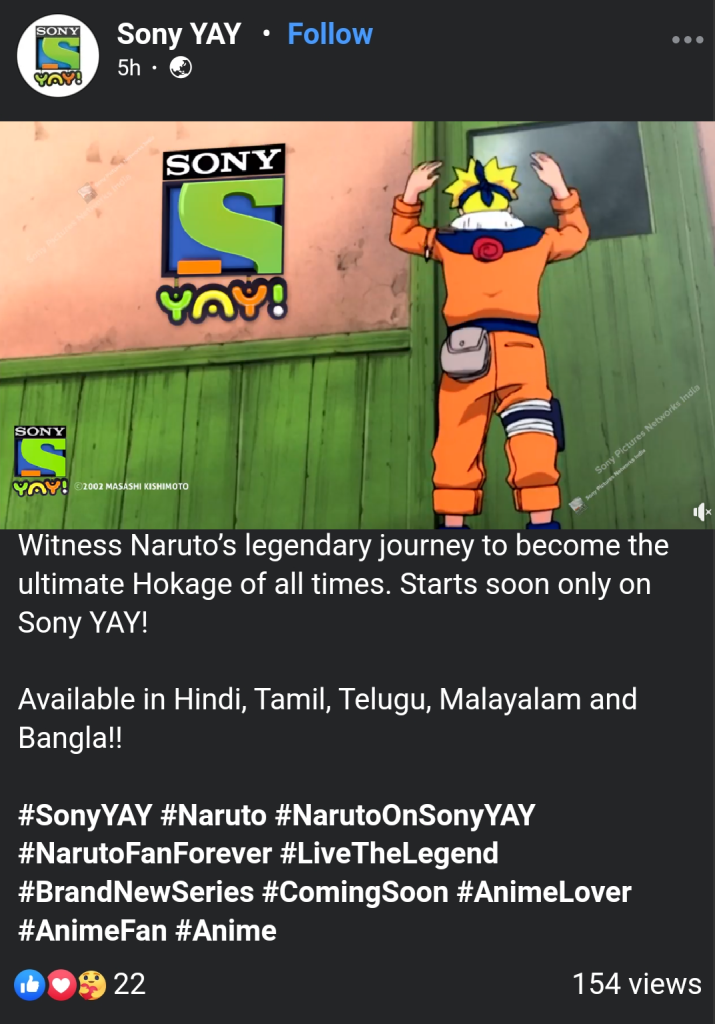 FOR THE WEEBS, BY THE WEEBS