FIESTAA'23 – A grand college symposium of KPR Institute of Engineering and Technology(KPRIET)that is going to happen on February 16-17, 2023. KPRIET has always been looking out for their students such that they get exposure to much more greater things along with education. FIESTAA'23 is one such implementation for the success of exposure.
This year, FIESTAA'23 is going to see more success. Why? Because IJAA club of KPRIET is having a stall related to the Japanese culture. Yes, you guessed it right! We are coming to FIESTAA'23. Catch us at our stall in FIESTAA'23 where we are going to do our part in the exposure of Japanese culture. But, this time, it's not just us. The Shouganate Crew is also joining us, with them helping us on various parts of the event such as workshops and cosplay events.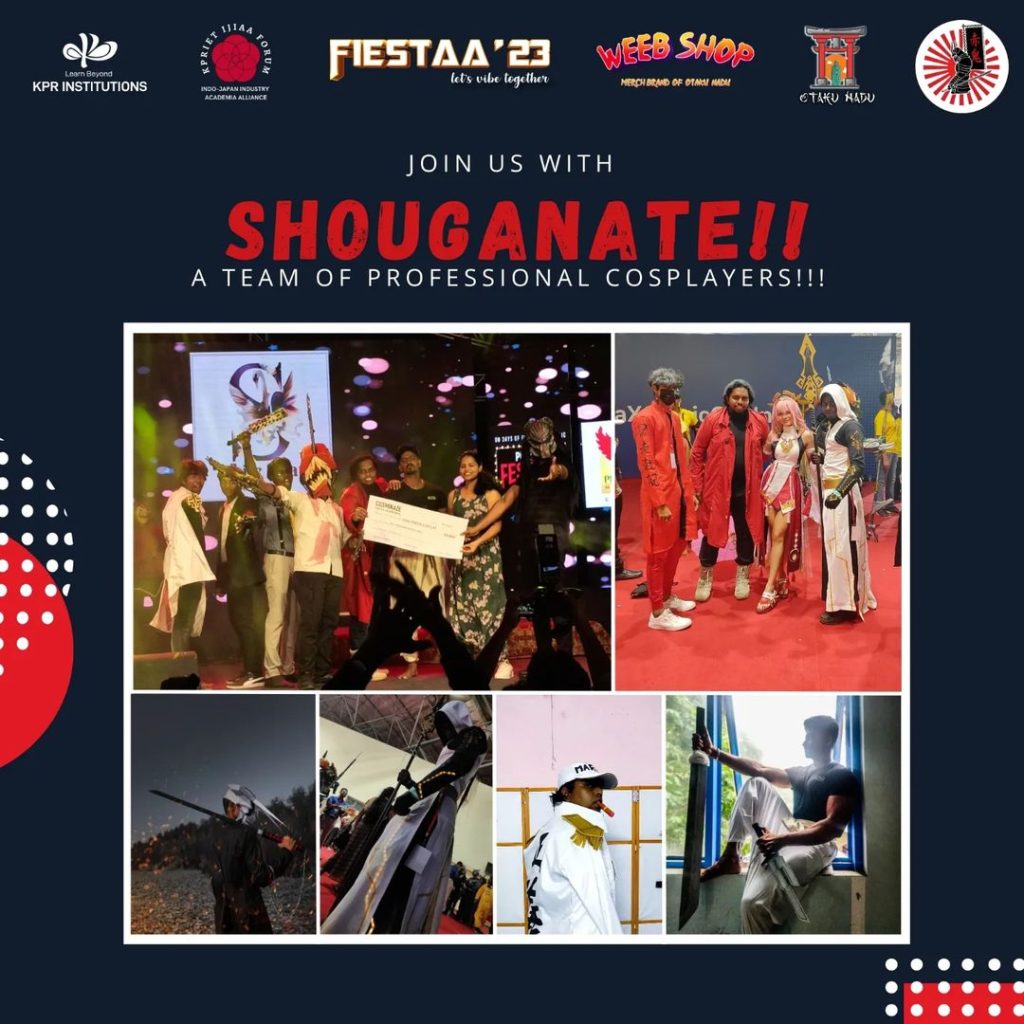 If Japanese culture exists at one place, for sure cosplay exists there too! Come check out people who are cosplaying as famous anime characters. Or if you wish, you can cosplay as your favorite character such as Akatsuki or Tokyo Manji and create a fan-base for yourself. The Shouganate Crew, a crew of cosplayers are collaborating with us to showcase the various potentials of the upcoming cosplayers and the dedication they have put into cosplay.
And obviously, Weebshop – Merch Brand of Otaku Nadu is back with its fourth offline stall in Coimbatore for the first time with brand new collections of anime merchandise. – New posters, figurines, key-chains and many other merchandise are available to purchase from the stall. (Psst! My intel says that there will be a brand new cosplay katana. Keep an eye out for it!)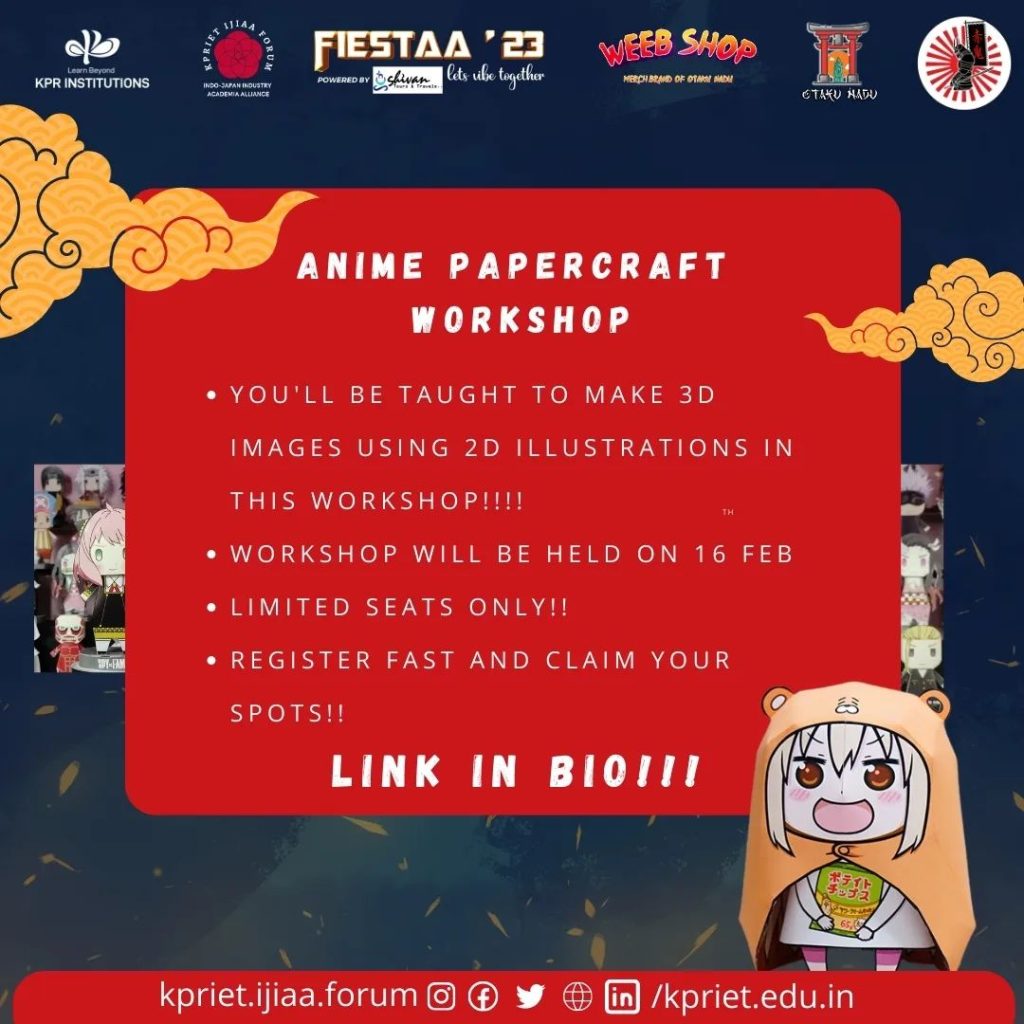 Papercrafts are a great hobby for someone who wants to learn the skills. Come join their limited seats available workshop where you will be taught to make cool papercrafts of your favorite anime characters and showcase your hobby skills to your friends or even make a living out of it!
We all know that events do make us hungry. Since this part of the symposium is based on the Japanese exposure, obviously Japanese cuisine exists. From ramen to tofu, various kinds of everyday Japanese cuisine will be available at the event. Learn your chopstick skills at the workshop (not that we do need to learn since we are nerds and geek out on every little thing and already know how to use a chopstick, just saying for the new people out there) and have a go at the wide range of Japanese cuisine that will be available during the event.

Mark the date once again, fellas – 16th and 17th of February at KPRIET, Coimbatore. To know more details about it, check out their website or contact us and we will guide you.
For the weebs, By the weebs.

Otaku Nadu